Dear Evansville Area Business Owner or Professional: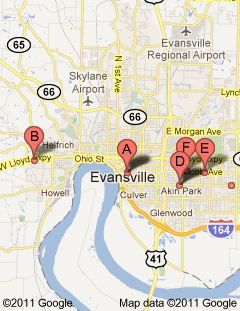 My name is Chad Schmidt, and I'm a local search marketing consultant. Unlike most offers that you will see from people offering to make your business or practice "#1 on Google", or to bring you thousands of website leads – I'm not going to do that.
I'm an expert in local search marketing (local SEO), and will work to specifically take your business and market it through Google Places, Bing Business Portal, and Facebook.
I'm not in India, Philippines, or even in LA or NYC. I'm local to you, and actually work here in Evansville, Indiana. My company, Evansville SEO, won't promise you something we can't deliver. Unless you work at Google, you can't "guarantee" a #1 ranking. We don't make promises we can't keep.
What I can tell you is this, I will analyze your competition in depth and if there is an opportunity to capitalize on your niche services in the Evansville area…I will let you know.
I will aggressively target the terms and keywords that are essential in your area of expertise, and I will go after top positions as well as a prominent spot in the Google Places Map. Here are just some of the things I will do to get you ranked in Google Places and Maps: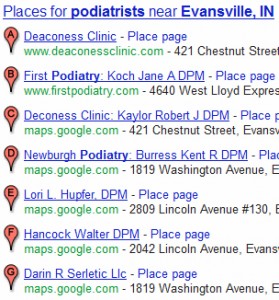 Make sure your page is accurate and completed the way Google wants to see it via their guidelines.
Confirm that your website and your Google Places page (or I can create a simple site for your business)
Review and complete local business listing and citations
Work to get your business local Google Review Stars. Getting numerous positive Reviews is a VERY important part of getting and keeping your business ranked in Places.
Once I get your business ranking on the first page of Google Places, I will monitor your site and add adequate quality content to keep you there.
If you are ready to take the next step or if you would like a free website and Google Places traffic analysis please send me an email at chad@evansvilleseo.net or call me direct at (812) 401-1066.