What does Responsive web design mean?
Most websites are old and technologically dated. The days of dedicated pixels and points are gone and quickly being replaced with fluid grid concepts that allow for users to experience your website with multiple platforms, such as mobile phones, tablets and laptops.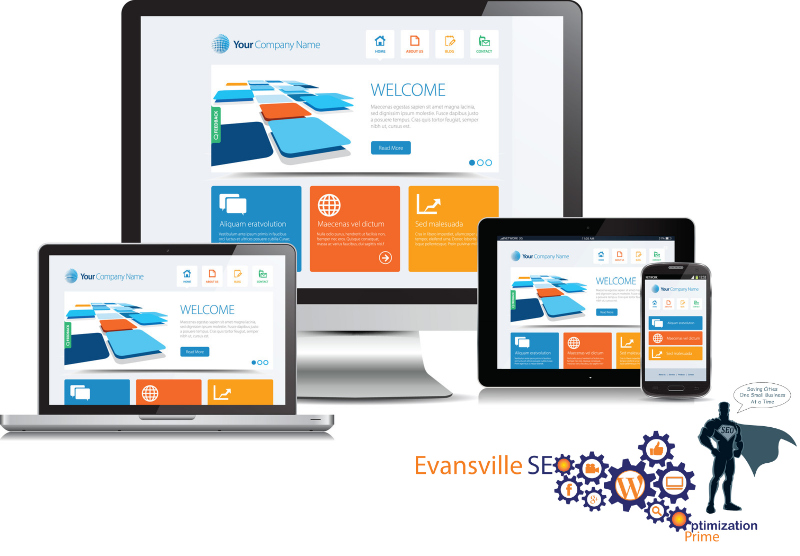 A responsive website is designed to be easy to access, to navigate, and easy to read from any device – from the smallest phone to the largest monitor.
What a Responsive website is not
A responsive website is not a separate website or 'mobile website', it is one website that is  built to stretch or shrink to whatever screen size the end user is viewing from.  If your website hasn't been updated in the last couple of years there is a very good chance it is not optimized for mobile devices and/or responsive web design.
"Why do I need a Responsive website?" "Will it help my Search Engine Optimization rankings?"
According to recent polls, over 60% of people who browse the Internet will access it by using some type of mobile device.  Also, search engines (Google, Yahoo, Bing, etc.) now have the ability to identify when a user is browsing from a mobile device and they will generally reward responsive websites over non-responsive websites because they make life easier for users trying to navigate.
First Penguin, then Panda, and now a Hummingbird!  What did a Hummingbird ever do to Google?
In Google's latest algorithm update (called Hummingbird), they have worked to clarify and test websites that are built with a responsive web design and are purportedly giving higher search results to businesses that have it. Another key identifier Google et al are using to measure end user experience is bounce rate.  What does that mean in the real (virtual business) world? If a user/person lands on your website and don't like what they are seeing (or not seeing in some cases), they can and usually will leave your website fairly quickly.
Take an honest look at your current website or ask someone else to.  Is it set up in a manner that will allow customers to find you?  How do you think Google will like it? In some cases you may need to completely overhaul your website.  The dedicated web design professionals at Evansville Search Engine Optimization can help you do it responsively.
Will my website rank higher in search after I make it responsive?
In short, maybe. Wait a minute, don't shoot the messenger!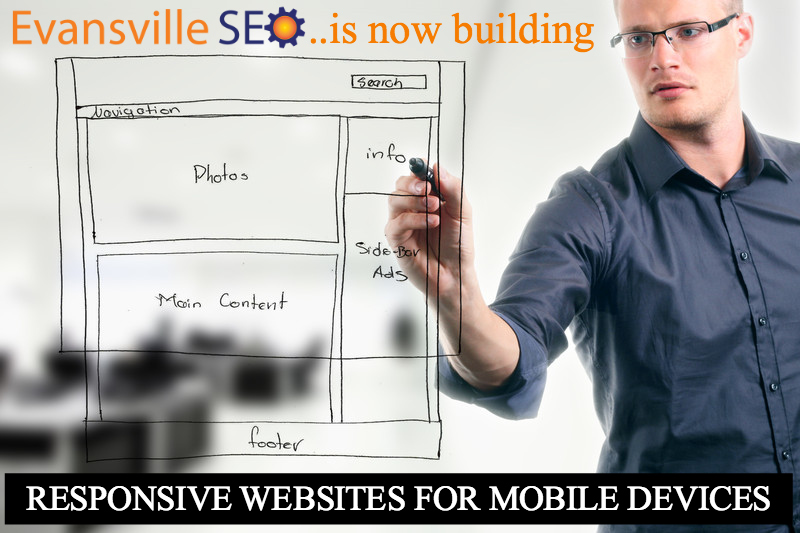 Helping search engines find your website is a fairly complex and ever evolving game.  What you have on your website (in regards to content, pictures, videos, etc..) and how those relate back to the search terms being entered are critical for a higher Search Engine Results Page (SERP) rankings. For the sake of search engine optimization (Search Engine Optimization), there are many things that need to be done on your behalf, both on-page (within your website) and off-page (everywhere else).  Please don't get me started on social media and how it's now highly relevant to Search Engine Optimization rankings! (OK, I have already started on it..blog post is forthcoming)
Old School Search Engine Optimization vs New School Search Engine Optimization
Back in the good old days you might be able simply trade links with another website in hopes that would make your website rank higher. New school Search Engine Optimization revolves around Hummingbird and its other lovable "Google animal" (I just made up a word!) friend predecessors, and it is a functional change in algorithms to make ensure that 'Black Hat' spamming would be greatly reduced.
Get a FREE Responsive Website and Search Engine Optimization Analysis with No Strings Attached..
Who says that nothing is free?
It is very important to find a dedicated and proven responsive web design and Search Engine Optimization specialist that can help optimize your site for higher search engine rankings in Google, but first you need to understand where you currently stand.  Whether or not you are on Google's dreaded blacklist, let Evansville Search Engine Optimization give you a free website and Search Engine Optimization ranking analysis.  Then we can fully explain our analysis and provide you with a detailed plan that will get your business on the first page of Google!
We have first page rankings (many #1's) to help show off our work and we also have client testimonials to back them up! Focusing on being first on the first page is VERY important but cannot be promised by any company. One thing about our Search Engine Optimization team that will catch your eye is the persistence we will show towards accomplishing this for your organization.
Do not let your current or future web design company tell you they can get you on page one. No one can promise that ethically. When a company tells you they promise to get you on page 1 they are more and likely going to do unethical practices. We are a holistic, white hat web design company that follows all the major rules and guidelines. Give us a call, let us tell you the truth!